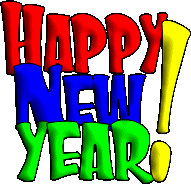 Okay, the new year is here and that means time for change. For this year I want to make and keep my resolutions. I know it will be hard, but I will try to stay focus and get things done.
Actually, that is one of my new years resolutions; stay focus and get things done. I get distracted very easily and sometimes that can be a problem.
I want to be more healthy. For me that means losing weight [125 - 175] and maintain a exercise routine and watching what it is I eat.
In the end, I want to have a successful AVON business.
So here is my new year's resolutions and I will be letting you all know what is going on with this.
Hopefully I can stay focus.