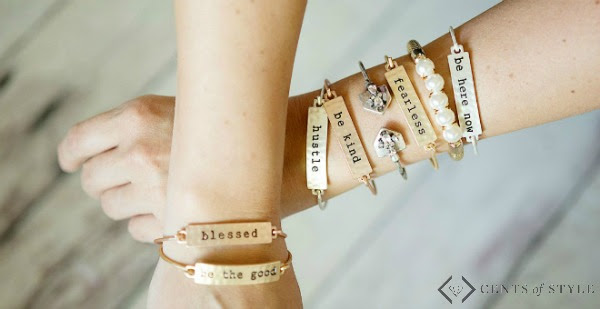 It's no secret that the tribe lines are quintessential Cents of Style products. From gifting (hello bestie, mom, teachers, sisters, all of our favorite people...) to expressing yourself, there isn't a product you'll love more.
Whenever there is a story that we love that relates to our tribes, we are smitten. And Full Heart? It's our go-to phrase for this holiday season. We're kind of in love.
Cents of Style has Tribe Bracelets for
$9.99 or $11.99, with FREE SHIPPING.
Use discount code
FULLHEART30
at checkout.
The code is valid
10/19/16 - 10/26/16

.
Bold & Full Wednesday - 10/19/16 - Tribe Bracelets for $9.99 - $11.99 + FREE SHIPPING w/code FULLHEART30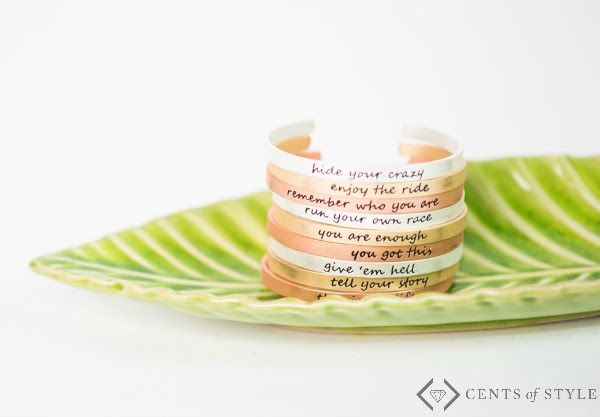 Our story this week is from Mique from
Thirty Handmade Days
. She tells her story much better than I can, so we'll jump right in:
Hi! I'm Mique (like Mickey). I'm a work from home mom to JJ- 16, Julia-14 and Drew- 10. I've been married to Josh for 18 years. He recently quit his job and is now full time with me - we really are a team!

I'm an autism mom (my sweet JJ) which has greatly steered who I am as a mom and a person in general. And as much as I'm proud of where my blogging business is (it's been a lot of blood, sweat and tears over a long time), I get shy when talking about it. But I know that when we put our Full Heart into something, you have to take the good with the bad, keep working hard.




My favorite place to be is at the baseball or football field cheering on my youngest. I love wearing my Cents of Style Tribe bracelets there, too. I have so many of them-- safe to say I'm obsessed with their messages and what they make me feel when I'm wearing them. So get out there, mamas. Live your life with a Full Heart. You can't lose when you do.
We love the idea of living your life with a Full Heart. Because our tribes speak to people in such different ways, we'll be celebrating this message with all of our tribe bracelets.
Bold & Full Wednesday - 10/19/16 - Tribe Bracelets for $9.99 - $11.99 + FREE SHIPPING w/code FULLHEART30
*Disclosure: This post contains affiliates links.