No matter the season or what your style is, a good basic tee is a must-have staple! And we all know that once you find that perfect tee, not having it in every color is not an option.
The code is
2FORTEES2
and it will make the final price
$20 when 2 tees are purchased!
The code is valid
Tuesday, 9/12 only.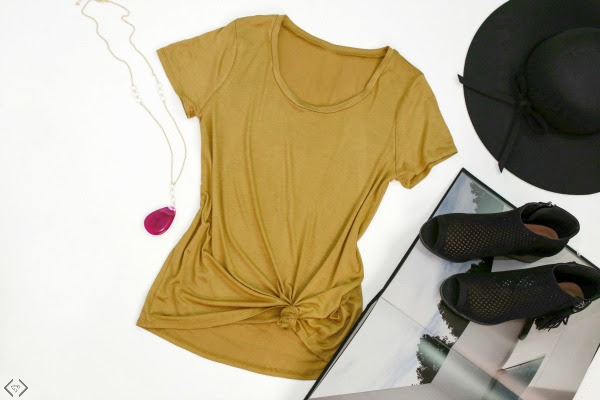 Style Tips
*Dress up any tee by tucking it into your favorite skirt. Add pumps and your favorite jewelry to complete the look.
*Keep it professional by pairing your tee with trousers and a classic a blazer.
*To rock the athleisure trend, wear your tee with slim-fit sweatpants or leggings, and colorful sneakers.
*For a casual chic look, tie a knot in your tee and wear with high-waisted bottoms.
*Tees can even be formal! Pair your basic tee with a ball skirt, heels, an updo, and smokey eyes.
*This post contains affiliate
links.